Global Summits
The Asbury Center for Church Multiplication hosts a Global Church Planting Summit every three years which brings together leaders from around the world. The church planting summits are two- or three-day gatherings, which embrace mutual, bi-lateral learning from the field and theological reflections. In each location we will be exploring various models for starting new communities of faith, including new worshipping congregations, house churches, Bible studies that mature into worshipping communities, and other avenues of raising disciples through the sharing of the Gospel of Jesus Christ.
Global Summit 2021 Highlight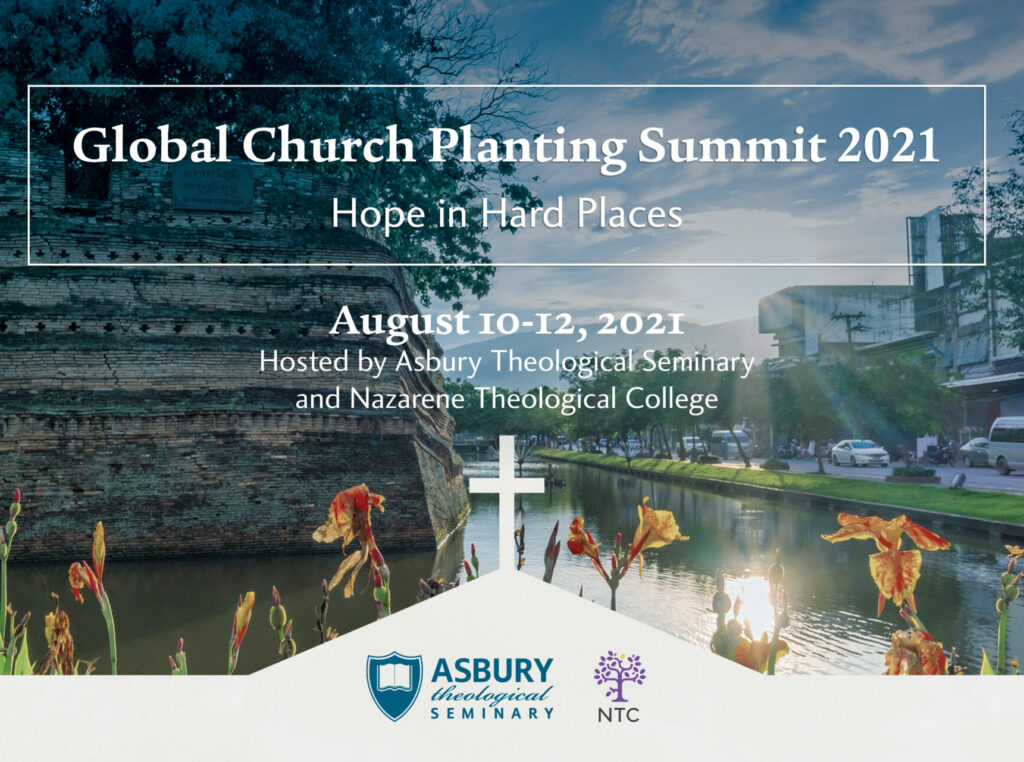 Asbury Theological Seminary and Nazarene Theological College were honored to host the second Church Planting Global Summit as an online conference on August 10-12, 2021.
Scholars, leaders, and expert practitioners from around the world gathered to share stories of "Hope in Hard Places" from every major region of the globe. This online conference featured case studies, expert panels, and plenary speakers over three days, with three one-hour sessions each day. The interactive format allowed participants to join from anywhere and to engage testimonies of God's faithfulness.
Click here to download a .pdf version of the Global Church Planting Summit 2021 Program.
Click here to view the newly published Global Summit book: Hope in Hard Places: Church Planting Stories from around the World to Encourage You in God's Mission (2022) 
GS21 Video Gallery (View Presentations Below)
Global Summit 2017 Highlight
The Global Church Planting Summit was held in Manchester, England on June 26-29, 2017
More than sixty church planters representing twenty countries gathered in Manchester, England in June to hear stories of God's faithfulness around the world. Case studies, keynote presentations, testimonies and devotionals provided first-hand reports of the Spirit raising up new faith communities. The rich conversations and what we witnessed infused us with awe and wonder.
The event, sponsored by Asbury's Church Planting Initiative, resonated with a keen sense of God's orchestration of evangelism and disciple making tailored for each context. Whether the Gospel bridge to the culture was establishing schools in Muslim areas or starting suicide care groups in a highly secularized society, there were as many planting models as the people in the room. The cases included snapshots from Jerusalem, India, Canada, the UK, Columbia, China, Kenya and New Zealand.