Church Planter/Apostolic Initiator – PNW FMC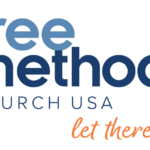 Website Pacific Northwest Conference of the Free Methodist Church
Church Planter/Apostolic Initiator
We in the Pacific Northwest Conference of the Free Methodist Church are looking for called and uniquely gifted planters to start apostolic initiatives. We are open to new and creative ways that God is calling people to start new types of churches. The PNW is a challenging environment to start new faith communities. Many people here are spiritually open but anti religion. Doing traditional church models don't often work well in the PNW. We are seeking people who are called and committed to making a difference for Jesus in a post-christendom culture.  
Our goal is to plant 120 new expressions of a Free Methodist Church (Apostolic Initiatives) by the end of 2028. We are currently recruiting called leaders to help us in the effort. To learn more about the Free Methodist Church – https://fmcusa.org/
We take all our planters through an assessment process and assign them to coaches and mentoring groups. We offer matching grant funds for the first 2-3 years of a church start. We are also working with bi-vocational planters. The tech industry is growing in the PNW and persons with tech skills can work and plant at the same time. Other bi-vocational opportunities are available. 
If you are interested in exploring the possibilities with us, please contact matt.poole@pnwc.org to set up a conversation. We will let the Spirit of God lead.