Associate Pastor for Student Ministries and Church Planting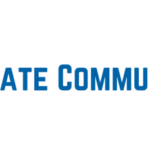 Website Parkgate Community Church
Love God, Love People, Love Now
Parkgate Community Church
Associate Pastor for Student Ministries and Church Planting
MINISTRY SUMMARY:
The Associate Pastor for Student Ministries is charged with providing godly leadership and effective organization for the Middle School, High School, and Young Adults ministries. This includes implementing meaningful fellowship, relevant worship, life-giving biblical discipleship, and active evangelism. This leader should demonstrate a hunger for God and possess a passion for leading the PCC student and young adults in this same hunger. The overall objective of the Student Ministries and Church Planting Pastor is to make Christ-like disciples of students and train and mobilize them to make disciples.
This associate pastor is also charged with planting and leading a church plant within three to five years.
GENERAL Pastor for Student and Church Planter RESPONSIBILITIES:
·        Work with the pastoral staff to train, equip, empower, and release people into ministry inside and outside the church. This includes playing a vital role in directing and leading the church to fulfill the mission to which it is called.
·        Assist the Lead Pastor and other staff, as needed, in carrying out other projects and tasks that advance the overall vision and mission of the church.
·        Participate in weekly staff meetings.
·        Be committed to the vision and values of Parkgate Community Church and the ministries resulting from them.
·        Lead prayer, announcements, and other activities in worship gatherings as needed.
STUDENT MINISTRY RESPONSIBILITIES:
Develop and lead an ongoing and thriving ministry to students, specifically from the 6th-12th grade. The essential duties include planning and coordinating youth events, weekly meetings for middle and high school students, monthly fellowship events, outreach events, fundraising events, summer camp, and mission trip experiences.
YOUNG ADULT RESPONSIBILITIES:
Develop and lead a thriving ministry to young adults (20–30-year-olds), including regular meetings, volunteer opportunities, discipleship, and outreach.
·        Develop, implement and evaluate an effective small group discipleship strategy/model.
·        Encourage the integration of young adults into the life of the church through the use and development of their gifts and by connecting them with worship, service, outreach, and fellowship opportunities and counsel with church ministry leaders in planning, conducting, and evaluating.
·        Provide spiritual development opportunities and spaces.
·        Disciple and train a leadership team.
·        Provide counseling and spiritual direction on an individual basis.
·        Participate as needed or requested in the evaluation and development of the overall ministry.
·        Keep Lead Pastor informed of any young adult or Parkgate member concerns
CHURCH-PLANTER RESPONSIBILITIES:
Pre-plant Responsibilities
·        Develop a 3–5 year plan and timeline to plant a church.
·        Develop a vision and core values for the church to be planted.
·        Connect with other church planters in Houston and Texas before developing the plan. Meet with a successful planter for mentoring.
·        Develop fundraising plan for church plant.
·        Develop the essential infrastructure for a successful church plant (salaried ministry staff/volunteers) in coordination with the Lead Pastor.
·        Develop a group committed to pray for the church planting process from the beginning of the vision to the fundraising to the launch.
·        Research and secure a location for the church plant (name to follow).
·        Develop a vision for worship and church ministries.
Post-launch Responsibilities
Responsible for leading the staff and church in all areas to provide successful worship services.
Be able to communicate to the partners the vision for the future to insure continued financial support for the church.
Develop a post-Parkgate plan. Will the plant be an extension of PCC or its own entity?
Leadership:
·        Self: Manage self so that you are a growing disciple of Jesus Christ.
·        Parent Leadership Team (PLT): Meet regularly with the PLT to gain guidance, insight, and help in the effective stewarding of the ministry.
·        Youth Leaders: Maintain a qualified team of persons who can work with the youth ministry to provide support, instruction, and modeling in the Christian life for teenagers. Ideally, this will be a dynamic group of people committed to students and their spiritual development.
·        Student Leadership Team (SLT): Develop and train a team of students to provide leadership for Impact Student Ministries.
·        Lead and participate in all student ministry activities as necessary.
·        Develop a winsome relationship with each student and with their parents as able.
·        Provide ongoing training and development for volunteers and leaders.
·        Mentor leaders and/or church members through weekly meetings (either one-on-one or in Triads).
·        Invest time developing relationships with lost people to effectively pursue the Great Commission and Great Commandment and helping the church to do the same.
·        Participate in the TXM through yearly state meetings and become licensed/ordained
·        Work with the Lead Pastor to provide pastoral care to the congregation through hospital visitation, counseling, preaching, and officiating weddings and funerals.
Discipleship:
·        Provide sound spiritual and biblical instruction for students. Select or develop doctrinally and contextually appropriate curriculum for discipleship.
·        Disciple students in a grace-filled and contagious environment that shares the principles of the Gospel and calls students to give their lives to Christ and demonstrate that commitment in baptism.
·        Ground students in the Christian faith and so that they express a vital faith in Jesus by the time they finish High School.
·        Encourage students to cultivate the daily disciplines of Bible reading, prayer, and service.
·        Resource parents in their role as spiritual nurturers and mentors for their students. Develop creative ways to network with parents that regularly furthers and deepen their skills as parents and Christ-like examples to their students.
Missional:
·        Lead students and their families in such a way as to create and make the most of opportunities to reach families outside of the church for Christ, turning our student ministry into an effective evangelistic force.
·        Ensure church youth are taught how and charged with their responsibility to outreach.
·        Lead cross-cultural mission and serving experiences to holistically help students understand how to impact all peoples.
Pastoral:
·        Establish strong relationships with the youth of our church, maximizing ministry impact in their lives. Be acquainted with the personal lives of the young people (either directly or through youth leaders). For example, visit homes, attend school events or other interest-based events of students and communicate regularly with them.
·        Provide counseling and spiritual direction to youth, parents, and youth leaders on an individual basis.
Organizational:
·        Coordinate activity planning to ensure an effective balance of fellowship, discipleship, and missional activities (e.g., IYC, summer camps and mission trips, retreats, special outreach events, and social activities).
·        Prepare, monitor, and control the annual youth budget as approved by the church board. Manage the Student, Young Adult, church-plant budgets.
·        Manage student fees and fund-raising money for events and ministry/mission trips.
·        Maintain and communicate an up-to-date calendar for Student Ministries that is easily accessible to participants and parents.
·        Communicate web page and app needs promptly.
ESSENTIAL QUALIFICATIONS:
The following are the required basic qualifications for the position.
·        Born again believer with a maturing relationship with Christ
·        Demonstrated faithful pursuit of leadership characteristics as listed in 1 Timothy 3:1-13
·        Exemplify obedience to the Word of God and devotion to a deep-rooted prayer life
·        A strong desire – a "calling" to serve God in the position
·        A firm grasp of the content and meaning of the Biblical text
·        Doctrinal alignment with Church of God (Anderson, IN) in general and Parkgate Community Church specifically
Must have a 4-year college degree (seminary not necessary)[1]
·        Able to exercise initiative and judgment as an independent leader.  Must have the ability to receive criticism and correction with a yielded heart.
·        Able to plan, organize, and implement ministry programs
·        Be a self-motivated leader, capable of casting and imparting vision for ministry, possessing relational skills with youth, parents, and staff. Must have the ability to research the community, utilizing demographics, technology, and social media to reach the un-churched youth of our community.
·        Strong communication skills, both verbal and written
·        Function as a team player
·        Attend worship services and all-church events while encouraging youth and young adults to do likewise
·        Lead a Community Group
COMPENSATION: This position will require full-time salaried compensation, including health, dental, and disability benefits, holiday and vacation pay, retirement compensation, mileage reimbursement, and continued education expenses, expecting that the actual hours will fluctuate depending upon weekly circumstances.
Please send all inquiries and resumes to Pastor Kenneth Spiller: kspiller@parkgate.org
[1] Ministry experience may be considered in lieu of a college degree with the expectation that the person will begin course work to obtain a degree within six months of hiring date and continue pursuit until completed.